SQL Connection Refused
In rare cases, the Asset Manager software may lose its connection to the SQL Database running on the localhost or remote server. Generally, the error will appear after login, like below: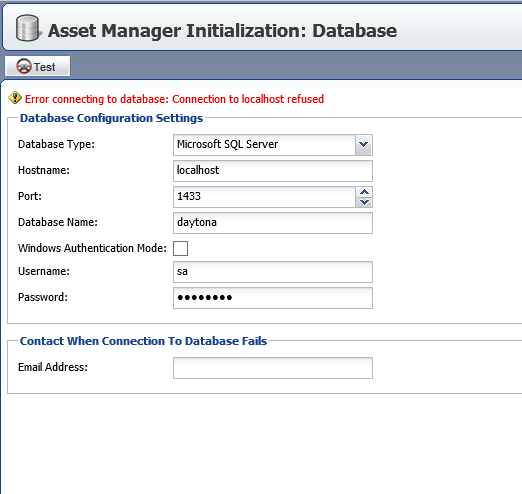 Another common error, with similar solutions, may appear as the one below, which references a Named Pipes Provider error after attempting to use the "sqlcmd" command from the Windows command line:
Sometimes, the Windows "System" Log can shed some light on the cause, as below:
In this scenario (3 screenshots above), all of the errors were caused simply by the SQL server's primary service having a login failure with the account it references for login. In the screenshot below we're simply changing it to a built-in Windows account "Network Service", rather than using an explicit "administrator" login. To get to this screen, start the SQL Server Configuration Manager, click on "SQL Server Services", then right click on the "SQL Server (*DB-INSTANCE-NAME*)" and select "Properties".
Once the change is made, attempt to start the service by right clicking and selecting "Start".
Other causes of the errors above (minus the login failure error, which is pretty explicit), additional potential causes of the SQL Server error may be:

Named Pipes Provider Not Enabled: To enable this, ensure that "Named Pipes" is enabled in the applicable "Protocols" sections from within the SQL Server Configuration Manager: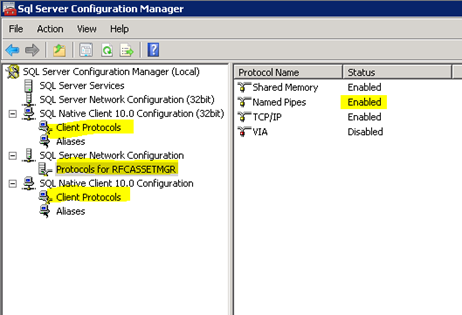 2. Windows Firewall Blocking SQL Connections: Sometimes the Windows Firewall on the SQL Server, especially in new system and/or recently updated systems, can block access to the SQL DB from external sources. By default, SQL uses port 1433, you can add an exception/allow for that port by creating a new "Inbound Rule" in the "Windows Firewall" on the SQL Server: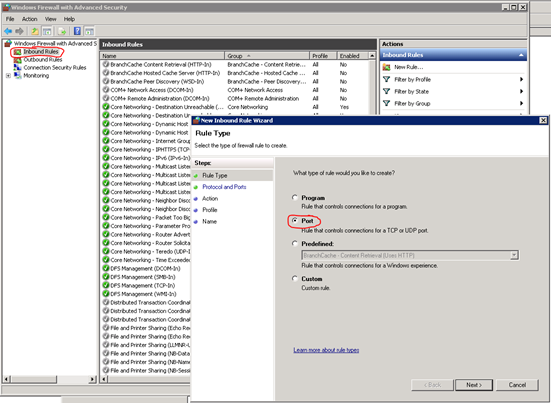 In any scenario, once the DB connection is restored, restart the Asset Manager service in the Windows Services console:
After a couple of minutes, the login screen will return and normal functionality should resume.